April 24,
2001
Toyo's Internal Grinder Wins Coveted Award
---

Toyo Advanced Technologies Co., Ltd. announced today that its T-72 internal grinding machine received 'The Best Technical Award' from the Japanese Association of Recognizing Historically Valuable Machine Tools. The award presentation ceremony will be held on May 31 at Nippon Institute of Technology in Saitama Prefecture where the Association has its head office. The model T-72 was first produced in 1941 and since then it has become a benchmark of Toyo's internal grinding machines.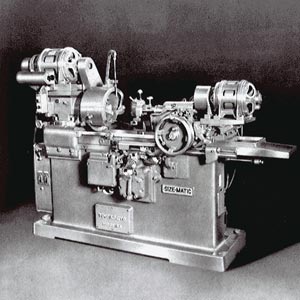 The recognition activity was started by leaders of both the academic and the industry circles in 1999 to "give honor to the 'mother machines' that supported Japanese manufacturing industry after World War II." There are two kinds of awards in this recognition; "The Long Seller Award" and "The Best Technical Award." Eight machines of seven companies have been granted these awards in the last two years.

Toyo's president Katsuaki Yamamoto says, "It is a great honor and pleasure for us to receive this coveted award. Today, our internal grinding machines enjoy a great reputation around the world. The reputation dates back to this very T-72 model that was built by then Toyo Kogyo for the first time to sell outside of the company. As such, we all have a special feeling about this machine. On this occasion, we are determined to further enhance our technology to serve the development of the Japanese manufacturing industry."