Development
We have an established system that covers all areas for product commercialization ranging from the development and design phases for oil pumps for automatic transmissions to full-scale mass production. In addition, we have visualized these processes based on analysis technology for speedy development.
Development Design
For speedy creation of high-quality products, we use CAE and CFD analyses in developing products. We also actively introduce latest and optimal software. Now, we are expanding the product lineup, addressing motorization, and developing variable-discharge technology to address changing needs and surroundings associated with automobile components, including needs for higher fuel efficiency and popularization of EVs and FCVs. In addition, to respond to the market environment, which is experiencing enhanced regulation of exhaust gas and increasing demand for higher fuel efficiency and higher performance, we are developing technology for achieving higher fuel pressures.
[Oil Pump Development Structure]

3D CAD


CAE Analysis of Fluids / Rigidity
■ Main Software (CAD / CFD)
 ・NX 10.0.3.5
 ・iCAD V7L5
 ・STAR-CCM+v12.02.010
Verification and Assessment
We have an established system that allows us to implement our proprietary technologies, make prototypes, and verify and assess the performance and durability of our pumps using internally made test benches. For fuel rails, a system is also established that allows us to verify and assess the products through durability testing and soldering quality inspection based on in-house equipment.
[Main Facilities Owned]
• 5 performance testing devices for oil pumps
• 4 reliability testing devices for oil pumps
• Hydraulic vibration measurement, sound measurement, vibration measurement, pump internal pressure measurement, oil contamination measurement, air-in-oil measurement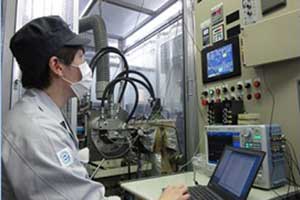 Performance Testing Device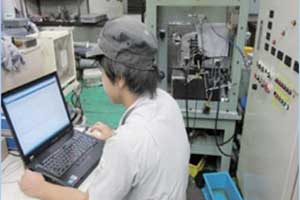 Vibration Measurement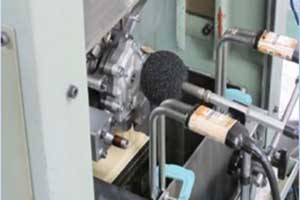 Noise Measurement