TAF Coat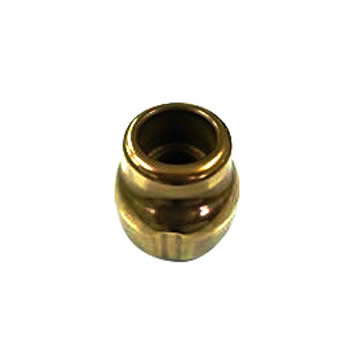 Improve the ability to retain the lubricating oil to improve the surface of the adhesion film
A fully new surface reforming coating which can improve the performance of conventional coating considerably.
Features

Coating film adhesion can be further improved by multiple coating with conventional coating film.

Damage of die base metal is restrained by removing the causes of wear points through smoothing the surface of base metal.

Lubricant runout is decreased by lubricant holding effect.

Typical Applications

Heavy ironing (stamping for high-tension / stainless steel materials)
The Ring-on-disc type friction wear test 
[Why the TAF Coat is strong]
Pressing a ring made of AISI-1045 on rotating discs coated by 'TiC' or 'TiC + TAF Coat', the time was measured until a galling happens on the disc.
Test Method
Test Conditions
Speed of rotation: 140 rpm (10m/min)
Pressure force: 0.75 kg/cm² (150kgf)
No lubrication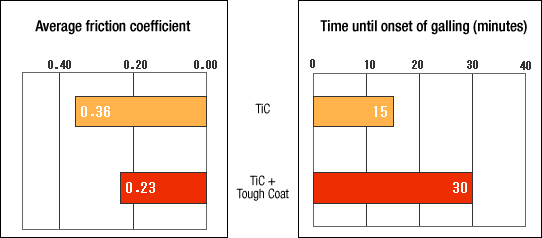 Results
The friction co-efficient of the 'TiC + TAF Coated' disc was reduced approx. two-thirds.
Therefore, it took twice as long as before for a galling to happen.
Application guidance
We accept your order with a set of coating film of conventional lineup.
For example
Combination of TAF Coat and CVD such as TiC, C-TiCN or CrC;
Combination of TAF Coat and PVD such as TiN, P-TiCN or CrN.